Good morning to all my wondering-why-she-hasn't-written-in-two-days readers!!
I realize that I am guilty of not being able to post anything over the last two days, and I will not going to present you with any excuse, and will simply apologize.
So, some of you may know that in India, possibly the biggest festival of Diwali is right around the corner for us. Popularly referred to as the Festival of Lights, Diwali is that time of the year when we all light up our homes with lights, candles and diyas to welcome Goddess Laxmi and to also celebrate the return of God Ram from a 14-year-long exile.
While Diwali is all about dressing up with an unbearable amount of glitz, gold and glam, it is also about eating sweets till you are probably diabetic and bursting crackers till it gets so smoky that you can't even breathe. Hey, I'm not a cynic, and I love festivals more than anyone else, but I just think that festivals are just not the same anymore.
When we were children, our entire day would be filled with happiness from getting ready in our new traditional outfits with our family, helping our mothers with preparing good homemade food, and going to meet relatives and celebrate the year that went by. Our Uncles would often indulge in their scotches and their betting and playing cards (it's a custom to play cards on Diwali day). We would often be left out of those rooms with the drinks and the cards, and would watch the fireworks in the sky. There was a simplicity and beauty to festivals in the 90s.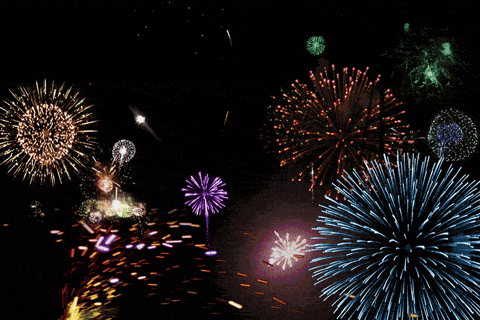 But today, Diwali is just 3 days away, and I still don't know what I'm wearing because nothing I find or like is fancy enough to match the other guests at the parties. The sweets and the biryanis have filled our home and have given most of us a stomachache from all that binge eating. Thanks to our hand in Global Warming (it's pouring in October!!!!??), most of us are even against bursting crackers. And the worst part of all, no one wants to meet anyone this Diwali because everyone just has way too many issues with each other.
So, coming to think of it, what's left of Diwali this year?
This probably makes it sound like I don't think festivals bring happiness in our lives… but that's not true. Festivals do bring happiness. They bring love and laughter and blessings. They bind us with our families and relatives. They give us an excuse to cheat on our diets and workouts. They let us splurge on clothes and jewellery. I believe in all that.
I just don't believe in the people who can't come together for love. People who can't put their problems behind and love their families for one day of the year. People who cannot find happiness for other people's happiness.
That's what I don't like about festivals- the materialism, the conceitedness, the superficiality.
I hope you are having a better beginning of the Diwali week than I am, and I hope your home is filled with lights and candles already!
Lots of love,
P.