Good morning to all you hungry, sleepy, coffee-deprived readers (I feel your pain)!
Today, while I'm figuring out how to function in a state of sleep-deprivation and lack of adequate caffeine in my blood stream, I think I'm going to write about something that never fails to make me happy. Baking!
There is just something about the smell of desserts baking in the oven that fills your entire home with happiness. And the sense of accomplishment when that batter rises into hot, steaming cakes and cookies… aah, it's beautiful!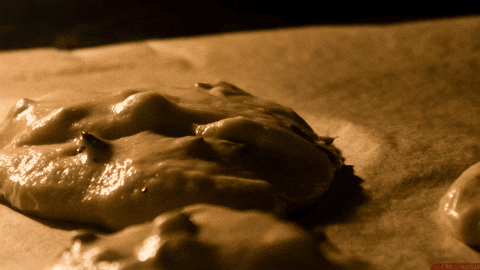 Here's a disclaimer that barely ever goes down well with anyone who knows I bake: I really don't like to eat desserts or chocolates or cheese or anything sweet. Yes, I'm weird. Yes, I have lived a life of depravation. Yes, I'm also a crazy person.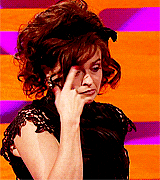 But the fact of the matter is, I really, genuinely cannot eat sweet things because I cannot stand the aftertaste of a sweet dish. It just leaves me hungry for something salty or spicy. So even when I bake, I usually just lick the batter of a spoon to taste the balance of flavors, and maybe indulge in a bite after it is baked and ready to serve.
I'm telling you this, because I really feel that baking makes me happy because of the process of baking, not eating. I enjoy everything involved in the tedious steps of making a dessert wayyy more than I enjoy eating those pretty looking cupcakes.
So finally, here are 10 reasons why baking is so wonderfully therapeutic!
It lets me buy a whole lot of fancy cookbooks that I probably never ever use.
I get to buy super fancy and sometimes very expensive baking tools and ingredients. (I think I have 7 different types of cupcake molds!)My baking equipment is the highlight of my materialist possessions!
I get to whip the hell out of my emotional baggage simply by whisking that cream until it's all fluffy and nice.
I get to spend a lot of time online finding new recipes and weird flavor combinations that no one in my family will ever want to try.
The smell of desserts in the oven baking!
Baking is exclusively 'Me-time'. It's the only time in the kitchen when I feel I'm doing something that makes me immensely happy, and I'm doing it only for myself.
The product of baking makes everyone around me very, very happy. And when I see my family happy eating the food I have made for them, that makes me even happier.
Baking is for celebrating! I usually only need a lame excuse to whip up a dessert, so you can probably imagine my excitement when it is someone's birthday. I go all out putting together a pretty looking cake with some colorful icing on the top, with the hope, that the person receiving the cake will be as happy as I was baking it.
I appear to be an expert with food, when all I really do is try a few simple recipes and make it look pretty. Really, that's all there is: you follow the measurements and the process, and you have got yourself a dessert!
When you cook and bake, you know exactly how much of that sinful butter and sugar has gone into it. This implies that you can never eat an indulgent food group without feeling guilty as hell. I sincerely think that ever since I have delved into the world of baking and cooking, I have become a more conscious eater. I understand the nutrition aspect of food better, resulting in a healthier eating regime.
That's all for today! I hope I have left you tempted to eat something really sweet and sinful? Yes? No? Ok, then.
Leave your comments and tell me what you think!
Lots of love,
P.